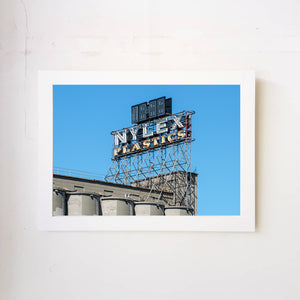 Nylex Clock A4 Print
Sale price Price $21.00 Regular price
The Nylex Clock is a much-loved Melbourne sign, designed and built by the South Melbourne company Neon Electric Signs in 1961. For many years it told the time and the temperature, but it has been through some real ups and downs (or rather ons and offs) in recent years. Luckily it was heritage listed in 2004 as an important reminder of Melbourne's industrial heritage and for its place as a local landmark.
Printed on quality matt photo paper and delivered flat-packed and unframed.
Measurements 
A4: 297mm (w) x 210mm (h)

Photos are printed right to the edge (no white border). Product image shows how this print looks in a white frame. Noice!
FREE DELIVERY AUSTRALIA-WIDE 🦘